LAURA & SCOTT - GETTING MARRIED
‏‏‎
IT'S ONLY BEEN EIGHT YEARS…
Come celebrate with us as Laura and Scott tie the knot. Simplicity and comfort will be stressed
(though, not stressed all that much, as that would defeat the anti-stress purpose).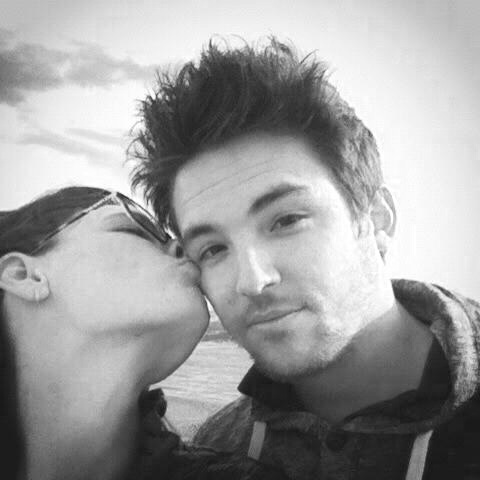 OCTOBER 15, 2010
It was raining that night, and Brandon did not want to go out with Scott to a party because, "Girls don't go out when it's raining." But they went. Because what else were they going to do?
Laura walked down Commonwealth Avenue in her chucks, clutching her umbrella, wondering if giving up the Netflix marathon to go to Tiffany's apartment was really a wise choice.
An hour later, beer pong in the kitchen was devolving into shotgunning drinks. The conversations about 90's cartoons were firing up. Someone brought out the as seen on TV Shake Weight. And then, in a tizzy, Laura landed on the futon next to Scott, talking to the air and to the stranger next to her about her ex who had just wandered into the party.
Scott said, "That's nice. Frankly, my dear, I don't give a damn."
So she stopped talking about her ex. And then they talked for the rest of the night about anything and everything else.
Blah, blah, blah, over eight years, two dogs, three hamsters and three cats later, here we are.
Tale as old as time.
ATTENTION FRIENDS AND FAMILY
Your presence at our wedding is gift enough. We have been building our home together for 8+ years. Many of you are already spending money to travel and celebrate with us. If you would still like to get us something, feel free to contribute to our honeymoon fund below or donate to the organizations selected in our honor.